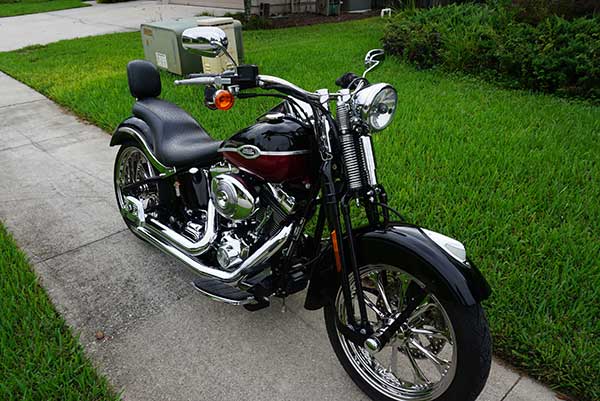 If you are looking to ship your Harley-Davidson to another state or long distance, contact Power Sports Shipping. Also, we have reasonable shipping options available. There are many reasons you may want to have your motorcycle shipped.
If you are headed south for the winter and you are flying down. You can enjoy the warm weather on your motorcycle by having it shipped. Camping with the family but want to ride? Having your bike shipped to your destination is the best way to have your bike on vacation.
Harley-Davidson Shipping
One great way to enjoy your vacation with a ride through the country. There is no better way than having your Harley-Davidson shipped down to where you are. NOw if you are no longer wanting your Harley-Davidson motorcycle and looking to sell it. Contact our friends at Sell Us Your Bike!
Sell Us Your Bike is always looking to buy Harley-Davidsons. They offer good money for your used bike.  The whole process is rather simple. Fill out the quote form, then they will contact you with an offer. Once the offer is accepted they issue a check and arrange to pick up the bike.  Just that simple!
Sell or ship, either way, Power Sports Shipping is here to help you. With decades of experience, our drivers can get your vehicle to exactly where it is needed in no time. We are one of the largest Powersports vehicle transporters in the country.  In addition, if you are a dealership needing vehicles shipped, contact us as well!
Of course, in addition to Harley-Davidsons, we ship watercraft, snowmobiles, ATVs, and other bikes.  We secure your vehicle and ship it securely to the destination of your choosing.  Give us a call today at 1-800-963-9216 or use our quote form for a great rate on shipping your vehicle.