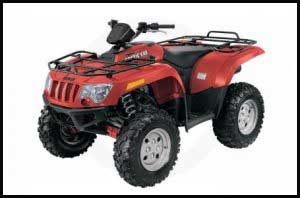 Summer is over in the North. States like Michigan, Ohio, and Indiana are going to quickly run out of warm weather. After spending the whole summer outdoors and enjoying your time on the trails and riding your ATV or other Powersports vehicles you may not want the fun to end.
A lot of people like to head South for the colder months so they can still enjoy the outdoors with their ATV or other vehicles. Of course, towing your vehicles all the way south can be a painstaking task and headache nobody enjoys. That is where Powersports Shipping comes in.
We can ship any Powersports vehicle up and down the I-75 corridor, from Michigan to Florida we cover it all. Towing your vehicle can be a real hassle, putting a strain on your truck and costing money. Especially if you do not have a trailer, those can cost thousands.
Shipping an ATV
We ship your vehicle in a covered full-size trailer. You never have to worry about damage or the safety of your vehicle. With Powersport Shipping handling your vehicle, you are free to fly or drive yourself and your family to your destination. All the while knowing your ATV or Powersport vehicle will be there safe and sound.
You will find that shipping your ATV with Powersport Shipping is so much more hassle-free than doing it yourself. Rest assured that we have extensive experience in shipping vehicles for over two decades and we pride ourselves in outstanding customer service.
The whole process is quite simple, just fill out our simple quote form or give us a call at 1-800-963-9216. One of our knowledgeable staff will respond to your submission to arrange the shipping information.  So no matter if you are shipping an ATV, Dirt Bike, Cruiser, Watercraft, or any other type of Powersport vehicle we can ship it for you!
Updated August 2022