Shipping Your Motorcycle?
Now that winter is officially here in the north, are you planning on heading South to Florida? Certainly, you aren't going to ride your motorcycle during this season, so if you do plan on shipping your bike, please do not hesitate to call us.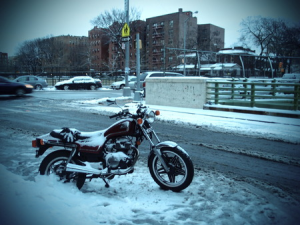 What about ATVs?
If you're into snow and have an ATV in Michigan, Ohio, Wisconsin, Indiana or Minnesota, then you probably will be sticking around. However, if you are heading south and want to transport your Sport Quad or Utility ATV for example. We ship those ATVs as well. Heck! If you have a golf cart, we'll ship that too!  In Florida the main mode of transportation in getting around the RV Parks and Senior communities is by Golf Carts.
We Ship Boats and Watercraft!
Do you have a boat or watercraft that you want to take? We can ship those too. Boating in Florida is such a peaceful experience, but fishing in Florida is even better. Some people say that if there's any fish worth fishing for, it's a Tarpon in Florida. While boating in Florida, be sure to go deeper into the waters to fish for one. Even though they put up a good fight and are fast, they are worthwhile.
Sell Your Boat to Us
Are you interested in selling your boat, but aren't sure where to sell it to? Sell Us Your Boat has many years of experience when it comes to buying used boats from owners all over Michigan and Florida, and always give their customers the value that they deserve for their watercraft.
Sell Us Your Boat currently buys fresh and salt water fishing boats, such as Wellcraft, Baja, Bayliner, and Crestliner. One of the reasons why you should sell to us is because we are very reliable. The selling process is quite simple;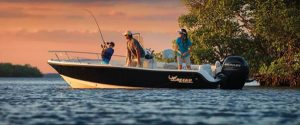 all you have to do is fill out a free quote! Like we said before, we are also known for giving out great rates for the boats that we purchase. We will not put you through the hassle of selling your boat by yourself, once the form is signed, we will take care of everything else.
Please be sure to contact us today if you are looking to ship your motorcycle, ship your boat, or sell your watercraft. Come and get the money that you deserve.